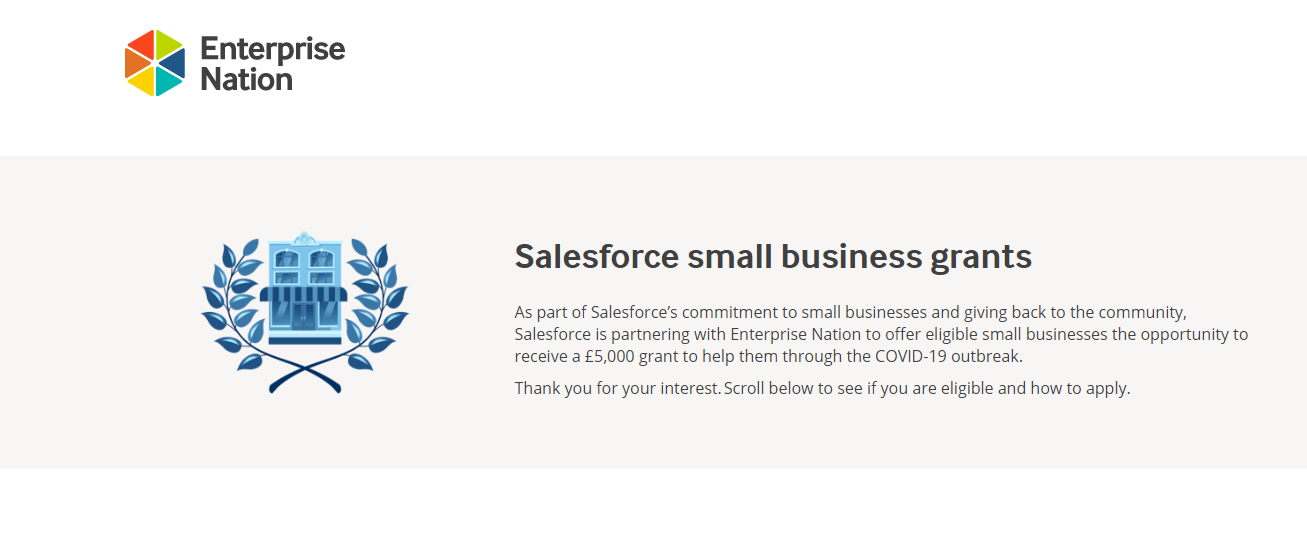 The impact of the lockdown in light of Coronavirus has been hard hitting on small businesses. Not only have businesses been forced to adapt to remote working, their finances have also taken a hit. In addition to the continued support from the government, we've highlighted some of the major schemes launched by the private sector to support small businesses during this difficult time, including offers from Salesforce, Yahoo and more.
£5,000 Salesforce small business grant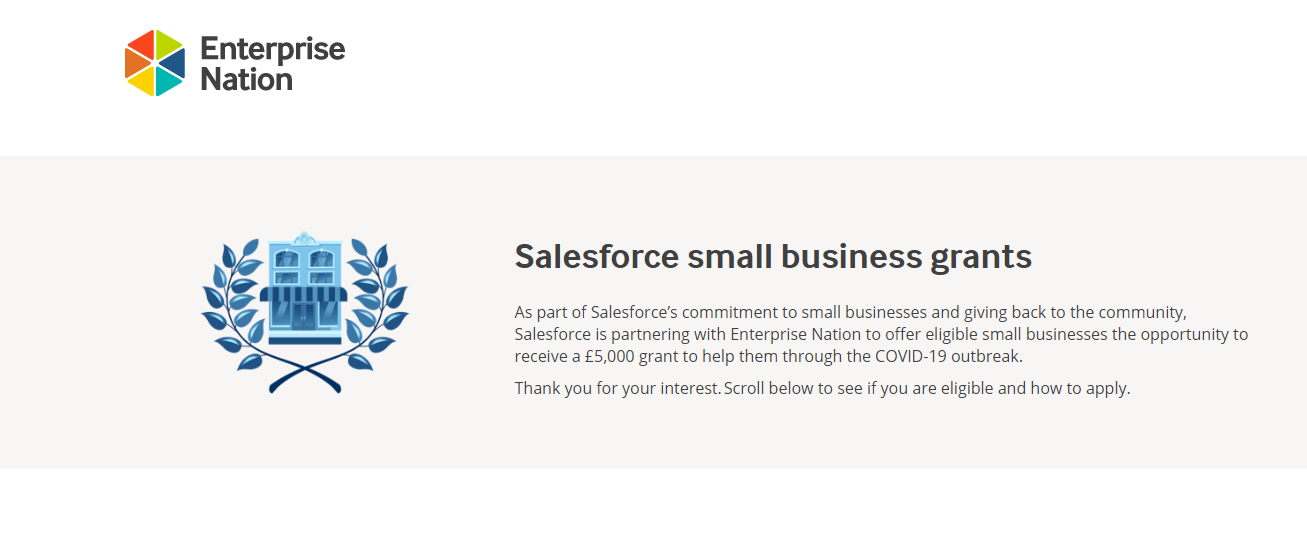 Business software specialists, Salesforce, and business support network, Enterprise Nation, have created a small business grant of £5,000. 
Funding will be administered by Enterprise Nation through a selection process. If your initial entry is shortlisted, you'll be invited to send in a video pitch with an introduction to your business; how your business has been affected by coronavirus; and how securing the grant will help your business, on what it will be spent and how it will positively impact the community.
Selected entries for the grant will be shortlisted, after which, businesses will be invited to send a video pitch, introducing your business, explaining how it has been impacted by Coronavirus and how the grant will assist the business and how it will aid the community. 
To be eligible, your business must:
Be registered at Companies House

Been established for at least 12 months

Have not received any other cash grant during 2020 in relation to COVID-19 from any Government

Be based in the UK with a British bank account

Have between 2 to 50 employees
Follow our Twitter for updates on the opening date for applications in your region.
Follow the link for full details.
Free outdoor advertising offered for small businesses
Outdoor advertising specialists Clear Channel Direct are supporting small businesses in light of Coronavirus, offering free Digital Out of Home services. 250 local businesses will be offered free localised advertisements displayed clearly on billboards and screens within a one-mile radius of their stores.This is a limited offer to the first 250 local businesses who apply.
To qualify for the offer, you must be:
A business who has not previously booked advertising campaigns with Clear Channel Direct. 

Located within 1 mile of an Adshel Live screen. The location of these screens can be found

here

.

Permitted to be open and trading during the Coronavirus pandemic and comply with all government requirements and regulations.
Apply for free on the Clear Channel Direct website.
Mayor launches scheme to boost furloughed workers' skills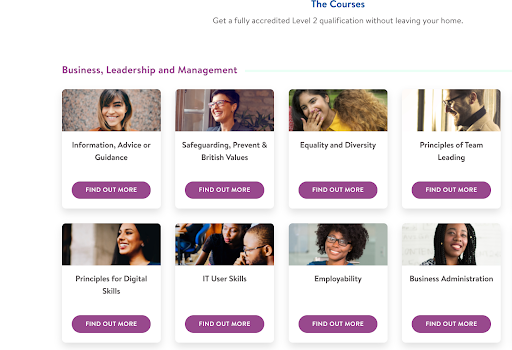 The lockdown has highlighted the need for businesses to have a digital presence. Upskill your employees by registering them for the Mayor of London, Sadiq Khan's training initiative. The scheme will see established business training providers, Strive Training, deliver free, nationally accredited, online courses to those who have been furloughed due to the crisis.
Training is available in the following areas:
Business management 

Digital skills  

Leadership 

Hospitality  

Education
Register employees through the Strive Training website.
Yahoo offers free package to get small businesses online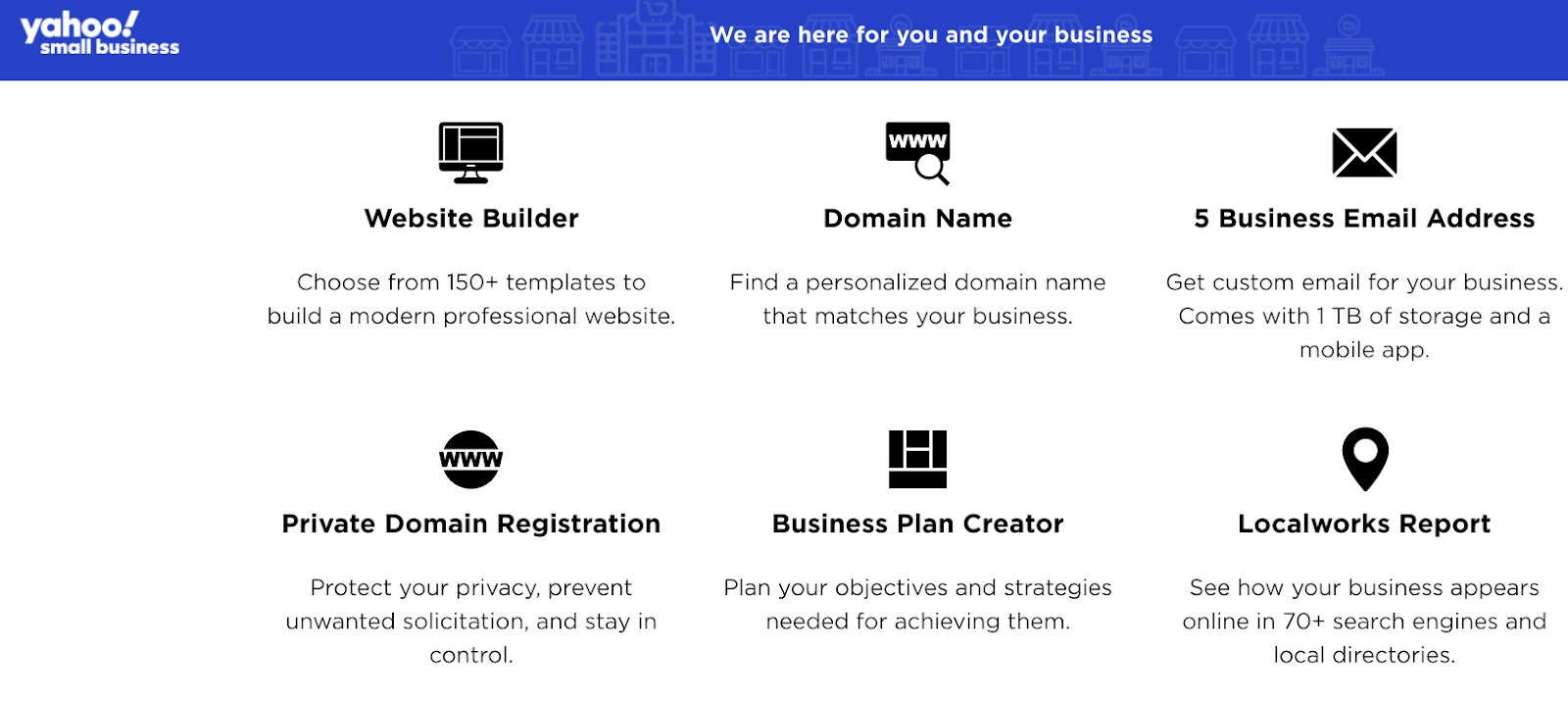 It has become apparent as a result of the lockdown that businesses need a website to promote their products and services, and communicate with customers. Yahoo are supporting small businesses through Coronavirus, giving them the chance to get online free of charge.
The offer includes:
Access to their website builder, consisting of over 150 templates to build a professional website

5 business email addresses, customised for your firm.

A domain name that matches your business.

A business plan creator to plan objectives and strategies.
Sign up on the Yahoo website before the 30th June deadline. Businesses will be given access to the scheme for one year. 
Pay it forward scheme launched to provide free fundraising platform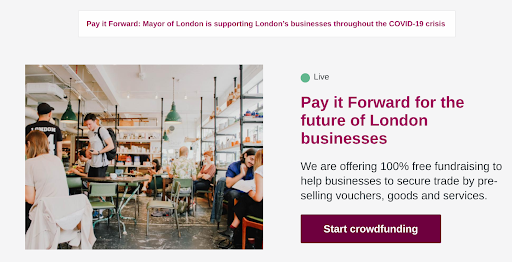 The Mayor of London, Sadiq Khan, has launched a fundraising platform to aid small businesses in London, giving them the chance to pre-sell their services during the coronavirus lockdown. The Pay It Forward London scheme gives your business the chance to connect businesses with customers, allowing the public to pledge funds in exchange for future services i.e. haircuts at a barbers or food at a restaurant.
Visit the Pay it Forward website to start crowdfunding for your business now. 
Budwieser launches #SavePubLife scheme to help pubs survive lockdown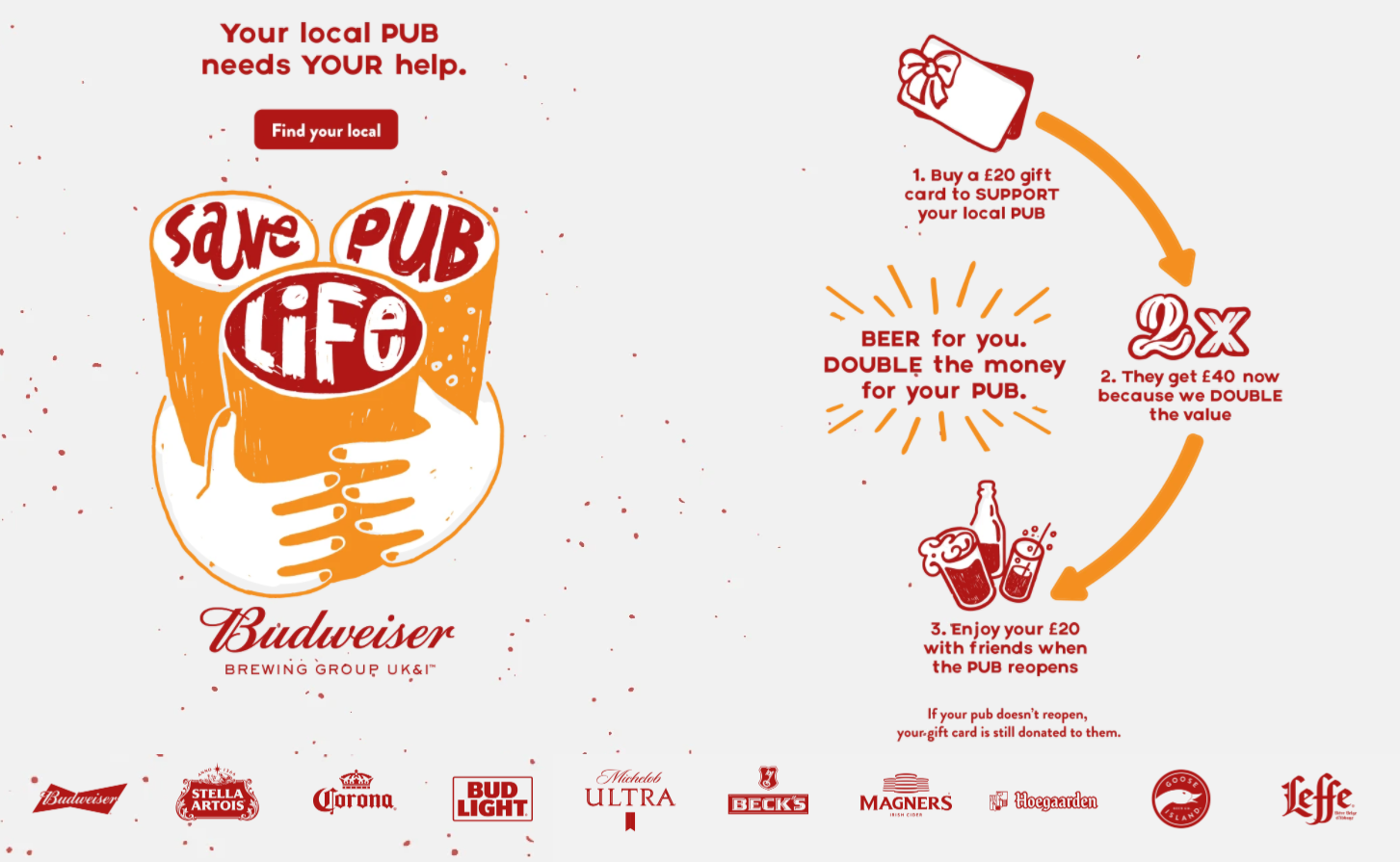 Beer giants, Budweiser, have launched a scheme to help Britain's pubs through Coronavirus closures. The Save Pub Life Scheme allows pub-goers to purchase gift cards, ranging between £10-£100 to be used upon reopening of their chosen pub. Budweiser will match the value of gift card with a donation to the selected pub. If you are a pub owner, this is a great opportunity to earn an income during the lockdown.
For full details of the scheme and to add your pub, visit the Save Pub Life page.