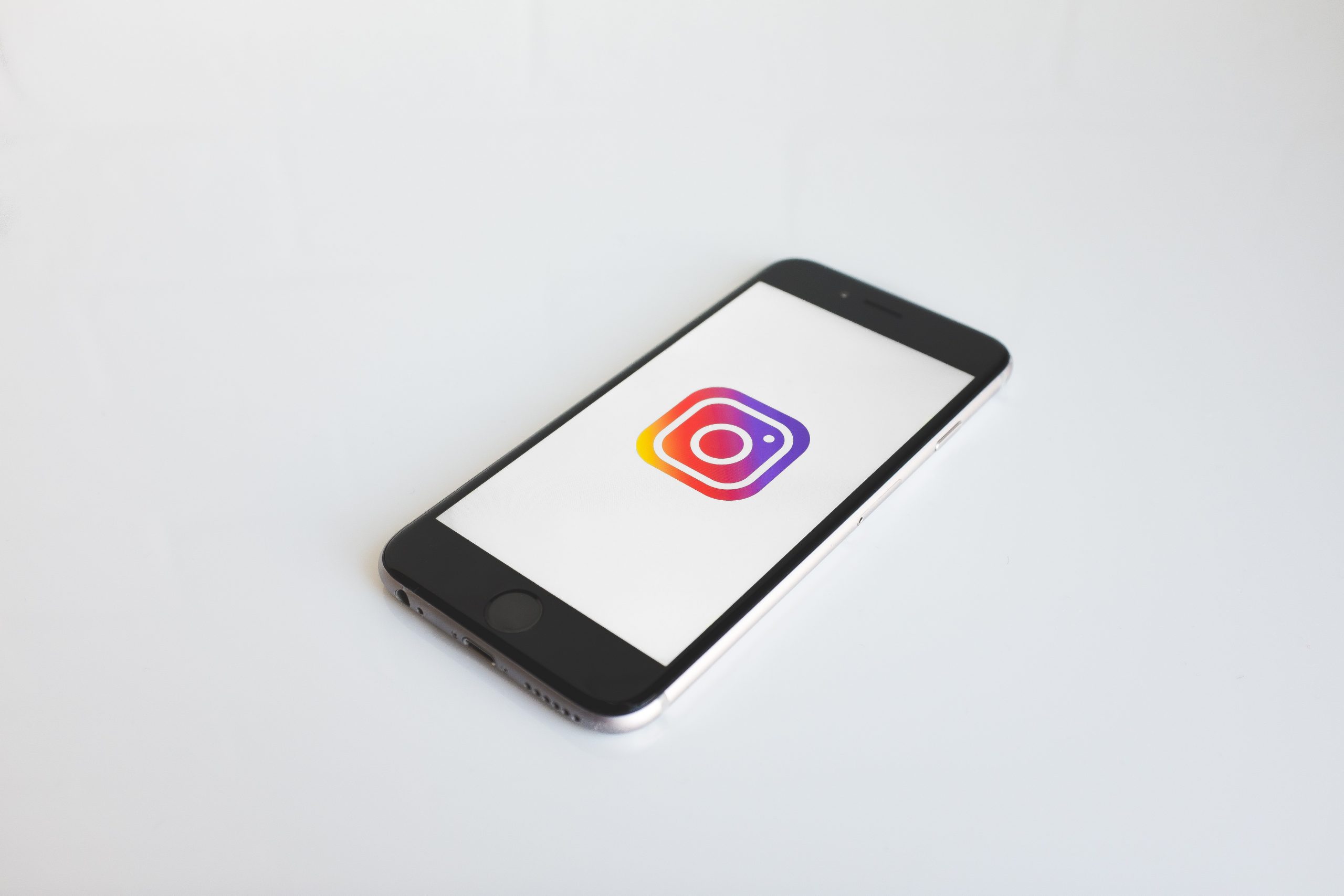 Which businesses should use Instagram
Instagram is one of the most popular social media platforms, based around sharing photos and videos. This makes it perfect for small businesses with a visual product or service, looking to get customers during the lockdown. 
If your business fits into one of these three categories, Instagram could be a good fit:
sells your product using visuals, for example, a restaurant or clothes shop

show the benefits of your services with images (before/after) – such as landscapers, cleaners, builders etc.

showcase your services with visuals, for example, yoga studios, garages and gyms
Recent lockdown restrictions have forced businesses to look for alternative ways to attract new customers and to sell their products. This article shows how a small business can get started on social media in 4 simple steps, to get customers during the Covid-19 pandemic.
Once you're up and running all you need is to add a picture a day, creating an extra channel to promote your product or services.
For businesses belonging to the categories mentioned previously, we'd recommend using Instagram. All you need to get started is a smartphone.
Instagram has relatively young users, with the largest age group on the platform being 18-34 year olds, followed by 35-44 year olds, so if your business targets customers of that age, it is the perfect platform for your business.
Setting up your Instagram business account
Setting up a business page on Instagram is quick, free and easy, takes less than 1 minute and you just need an email address and phone number. Once you're up and running, it takes less than 5 minutes a day to run your page.
We will show you step by step with an example vintage clothes store in Greenwich.
Step 1: How to choose your username
The first step is to set your username. Be sure to choose a username that:
Makes it easy for your customers to identify you.

Easy for customers to know what your business does

Demonstrates who your business serves
If the name of your business is already taken, choose the name that is closest to it. In our example, we chose Vintage_Clothes_Greenwich. Including the location of the store makes it easier for loyal customers to distinguish from other Instagram pages with similarities to yours.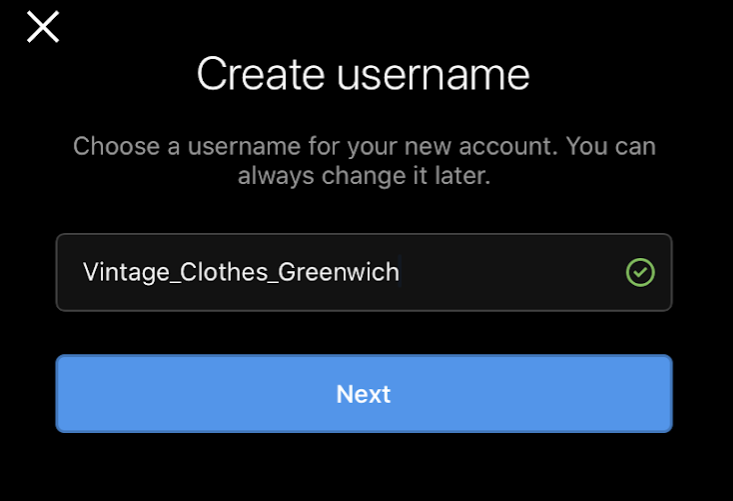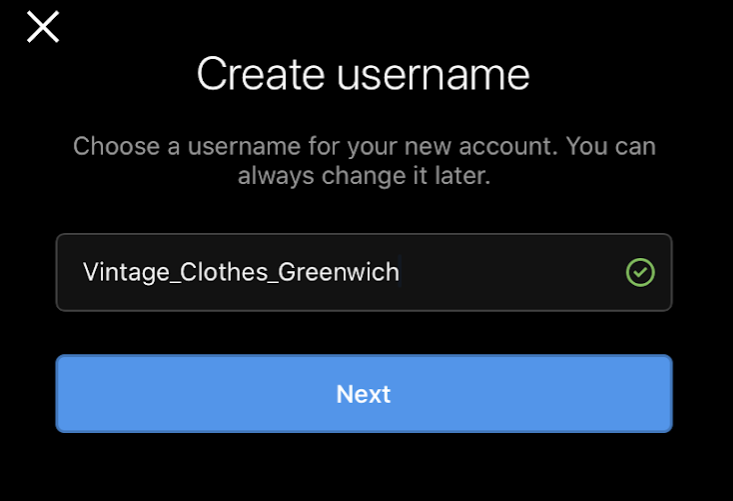 Step 2: Enter your email address
You will then be prompted to provide your email address. Use an address that you monitor regularly to ensure you don't miss any important notifications, preferably your work email address. You will get an email to verify, make sure to check your spam folder if you can't find it. Following this, you will set up your password to complete set-up.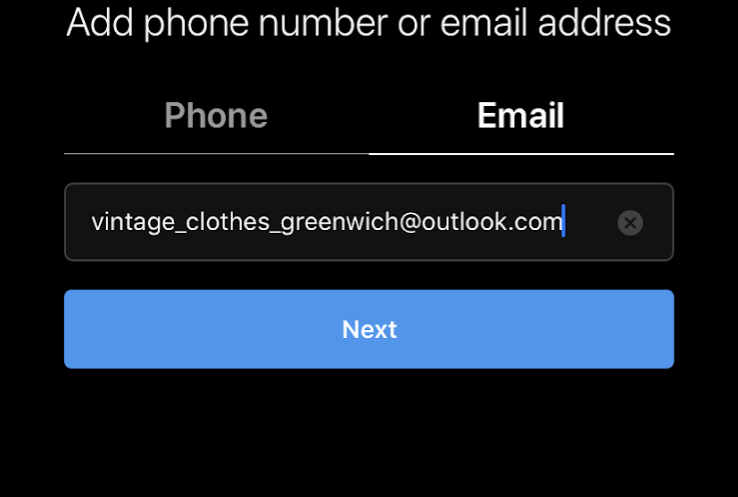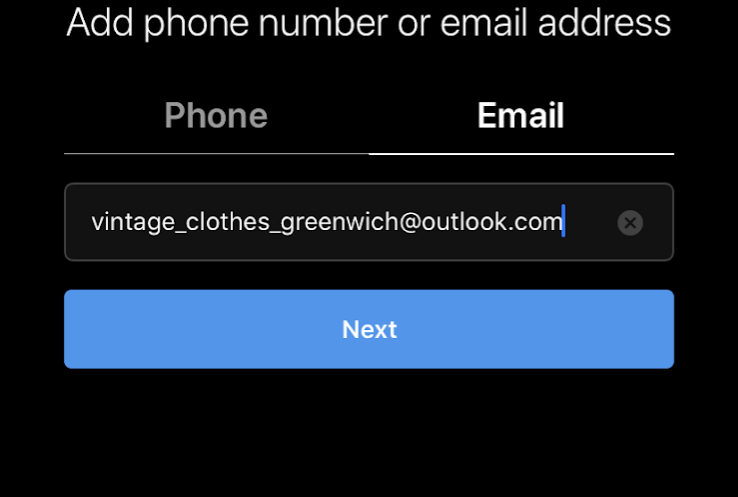 Step 3: Add a profile picture
Once you have completed the set-up of your account, you can start to populate your page. The first step is adding a profile picture. We recommend using your company logo to make it easier for your customers to recognise your page.
If you don't have a logo you can use an image related to your business, for example an image of your store or your team. You can also buy a cheap logo online from websites such as fivesquid.


Step 4: Creating a bio
Next, we need to add a short description of your business to the "Bio" section. This is where you let people know what your business is about. It can also be used to share promotions or news with your customers like how they can access your products during the outbreak. 
Keep it short and to the point, because there is a 150 character limit. We have gone with using emojis to brighten up our bio.
You can also include a hashtag in your bio. When using a hashtag, Instagram will recommend popular choices once you start typing.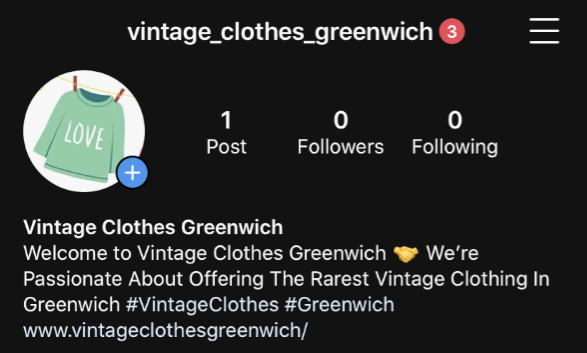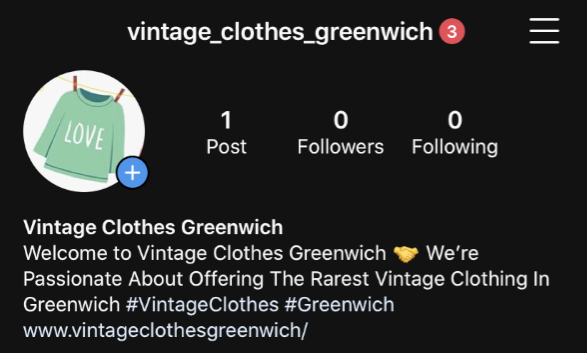 Step 5: Publishing posts
Now that your account is ready, it's time to post your first 9 photos and complete your first "Instagram board", well done your business is now on social.
If you are stuck for what kind of photos you should post, we have 5 tips below to help you get started:
Upload images of your best/ most popular products.

Use before and after shots if it applies to your product/service

If you don't have 9 products, post different angles of each product

Include images of your day-to-day activities inside your store, like making a cup of coffee if you're a cafe

A photo of your premises showing the area and what your store looks like
Some tips on taking a quality photo (not essential but may help):
Use a tripod to ensure the camera is still

Use a plain background for product shots (white/grey/table)

If you have a DSLR, use that, if not, any smartphone is fine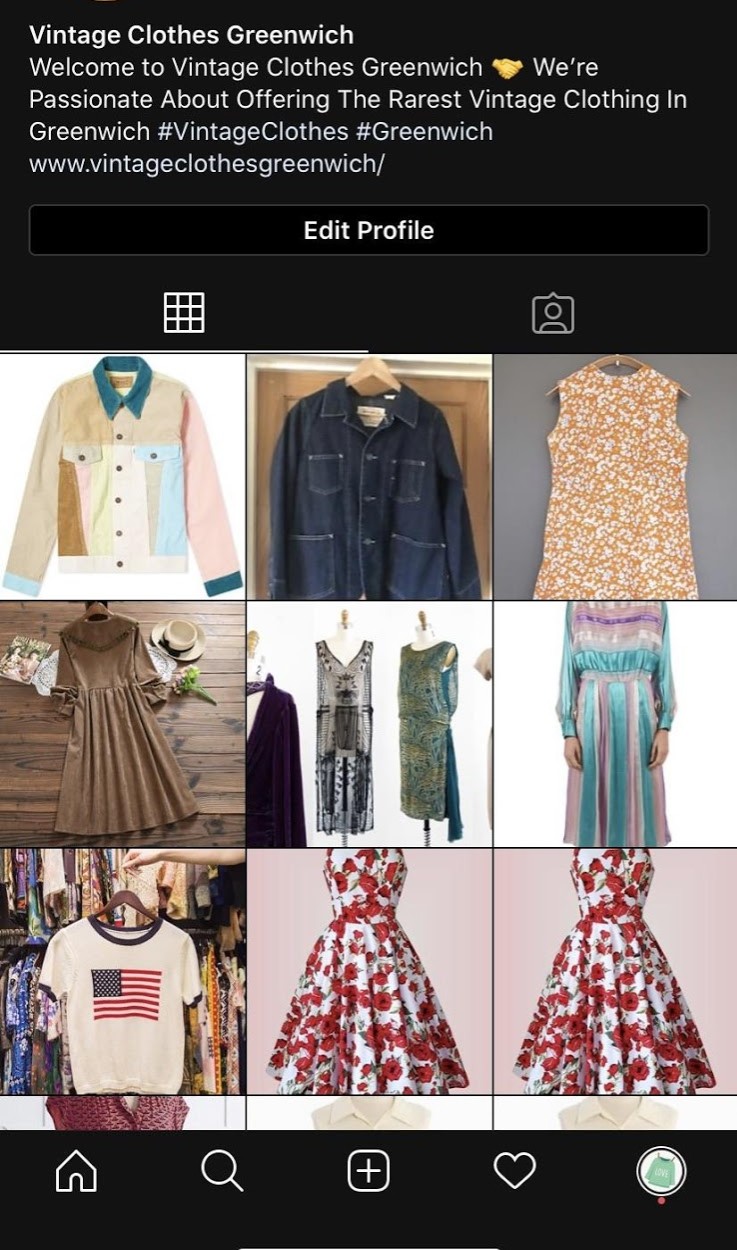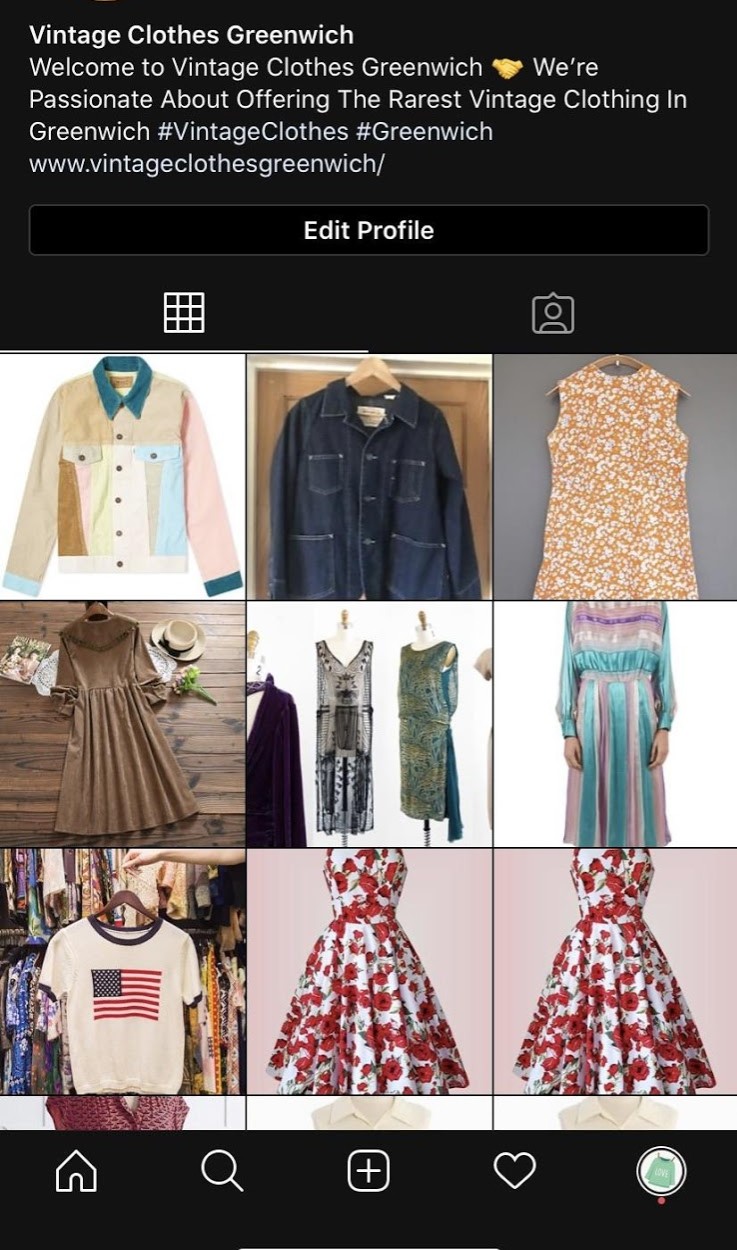 For additional tips on taking a great photo, check out this article from social media experts Hootsuite: Instagram
Now, this is complete, you're ready to start posting. Since you're new to Instagram, we've compiled some practical tips to help you get started. 
How to write a good caption:
You should include a caption that describes each of your posts, using language that will highlight the features and benefits of your products. You should also include details of how the customer can purchase the item. 
Minimum requirements:
Advanced: 
Pose a question to encourage people to comment on your post

Show the personality of your business where appropriate

Encourage customers to tag their friends who may also be interested in your company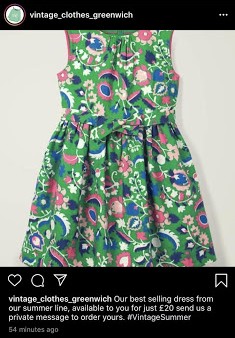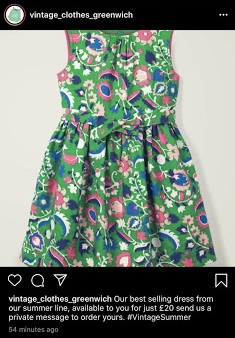 How to use #Hashtags
Using relevant hashtags to accompany your posts will help reach a wider audience. 
To find which hashtags are popular in your industry you just need to press the hash key when writing your caption and start typing to see the most popular related hashtags. 
You can also find hashtags using websites such as All Hashtag.  
Minimum requirements:
Advanced:
For our example, I would use the following hashtags to attract users, based on Instagram's recommendations:
#VintageClothing #VintageClothingStore #VintageClothingForSale #VintageClothingShop #VintageClothingSale 
Top Business Instagram Account Examples:
Here are three examples of small businesses who we like that are using Instagram well: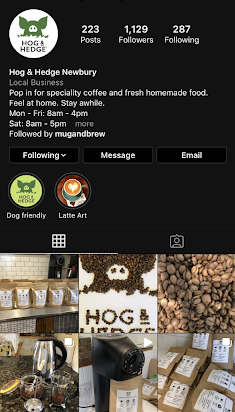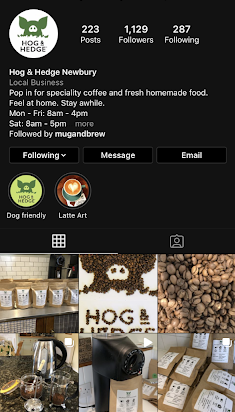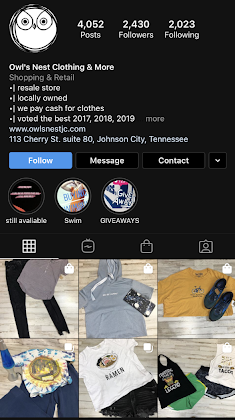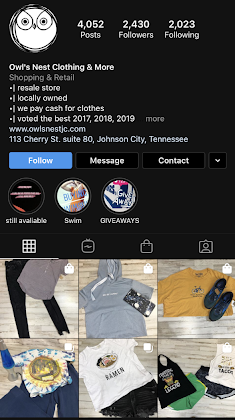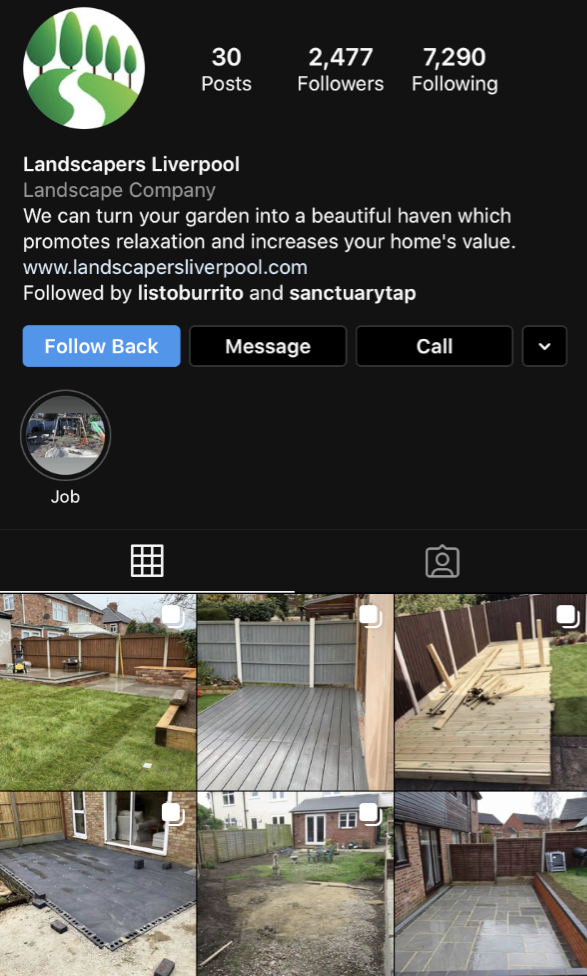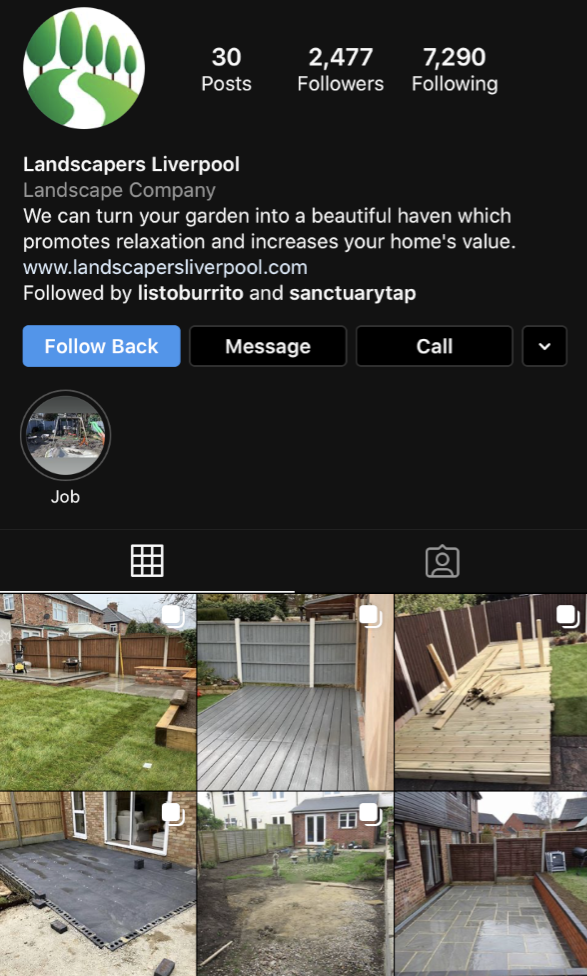 We like how the small businesses in the examples above are using a simple strategy to promote their business on Instagram. Each page:
Posts simple images of their products and services that any business can do

Shares updates of day-to-day activities

Has a complete bio with relevant information

Shares updates with viewers through the Instagram stories function
Bonus tip:
How to use Instagram stories:
Instagram stories allow you to post content that will disappear after 24 hours. This is great for temporary content such as flash sales and competitions.
To upload a story, navigate to your page, and click the small plus figure on your profile picture.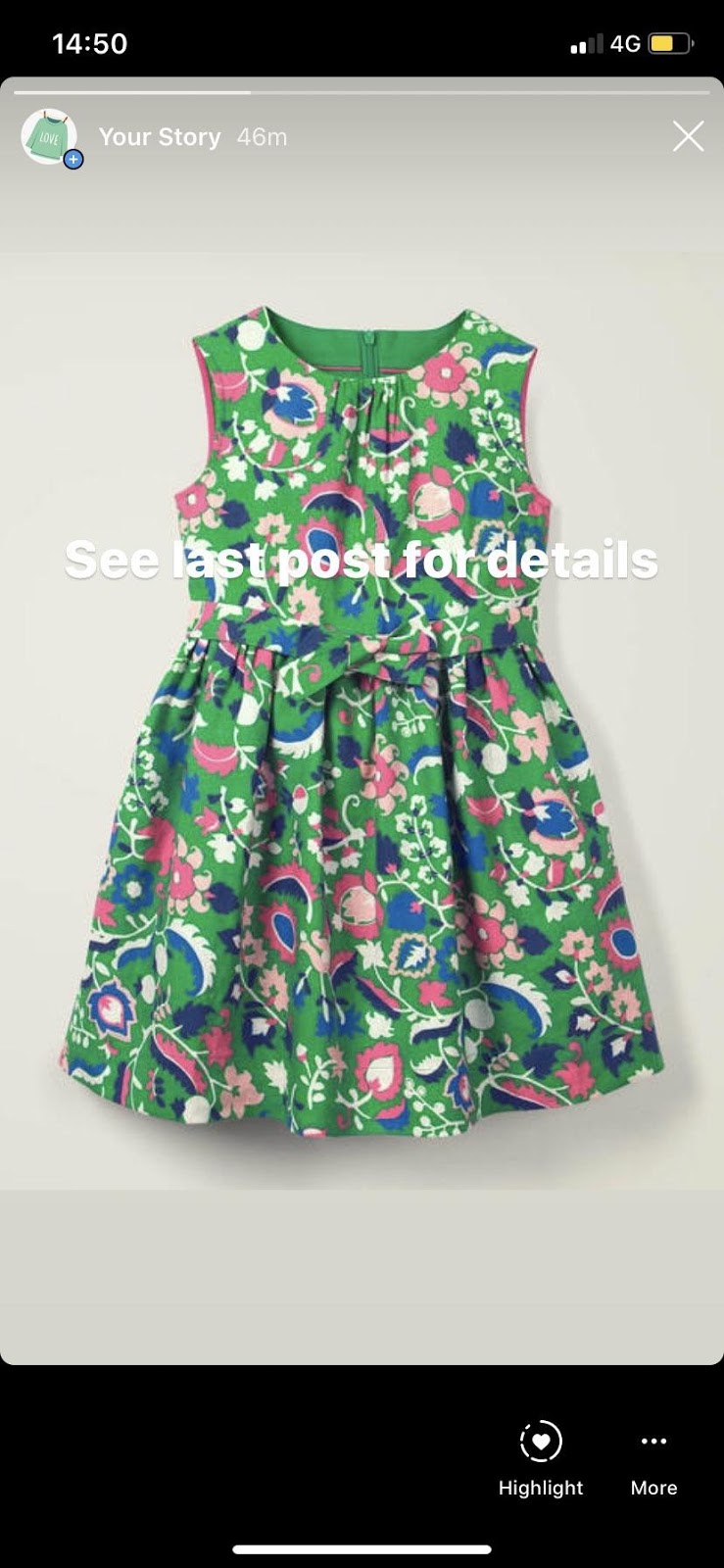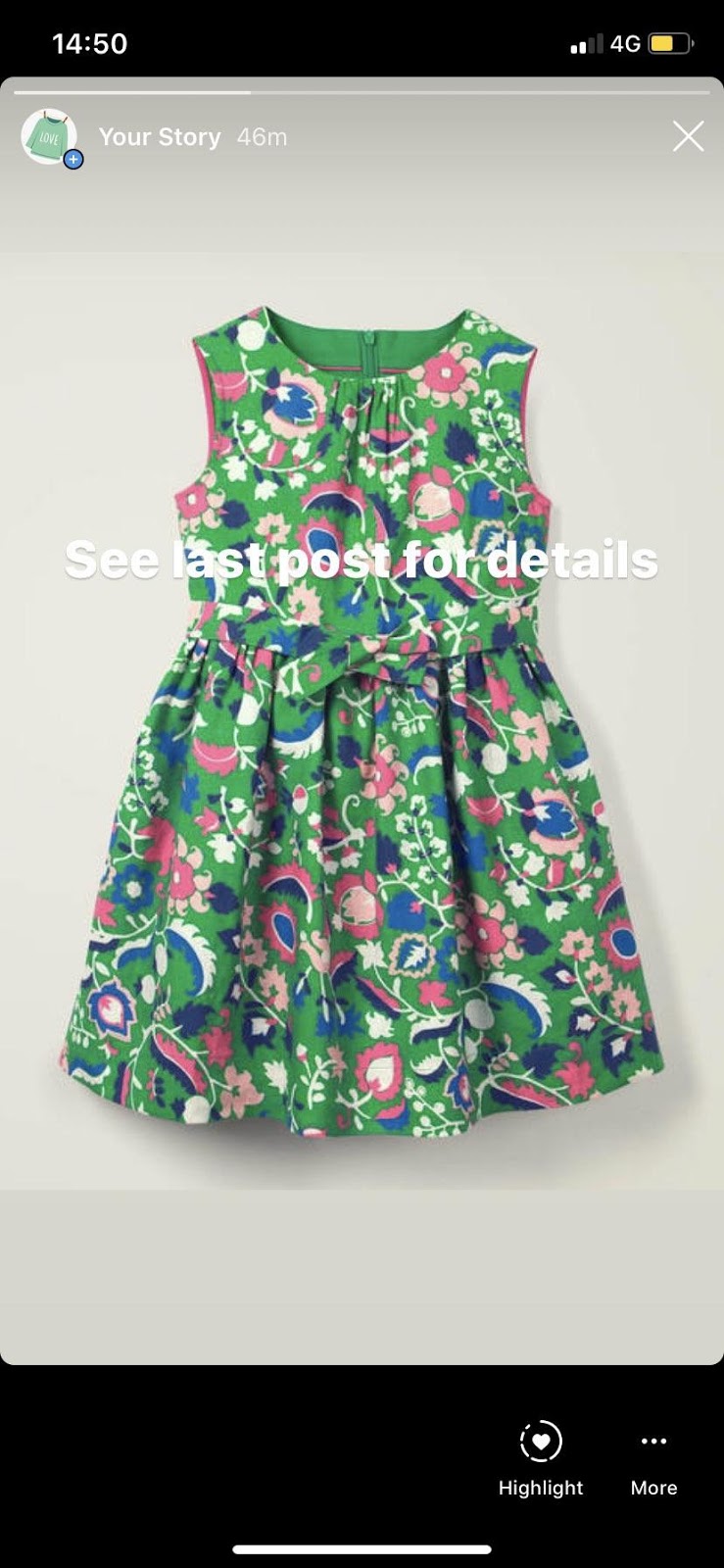 Now that you have mastered the basics of Instagram marketing, here are 5 articles to take your Instagram page to the next level.