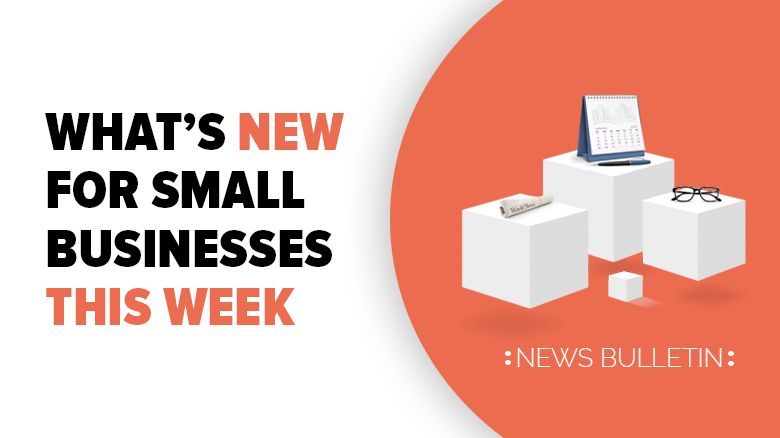 This week, Prime Minister Boris Johnson has set out a roadmap to cautiously ease lockdown restrictions.
The government published a four-step roadmap to ease restrictions across England and provided a route back to a more normal way of life

Each step to be assessed against four tests before restrictions ease, starting with the return of schools on 8 March

PM is clear that the decision on each stage will be based on data, not dates, and the government will move cautiously to keep infection rates under control
UK PM sets out a road map to ease England's COVID lockdown
In a statement to parliament Monday (22) afternoon, Boris Johson paid tribute to the extraordinary success of the UK's vaccination programme and the resolve of the British public in following the lockdown restrictions, which has helped to cut infection rates and reduce the spread of the virus.
The Prime Minister said there was no credible route to eliminating COVID-19 from the world and so lockdown restrictions would be cautiously lifted in England as they cannot be maintained indefinitely.
"There is therefore no credible route to a zero COVID Britain or indeed a zero COVID world," he told Parliament as he outlined the plan to exit restrictions.
"And we cannot persist indefinitely with restrictions that debilitate our economy, our physical and mental wellbeing, and the life chances of our children."
"And that is why it is so crucial that this road map is cautious but also irreversible," he added. "We're setting out on what I hope and believe is a one-way road to freedom."
Boris Johnson hopes to be able to lift the majority of rules by 21 June 2021, but this depends on cases, deaths and hospital admissions continuing to fall so the dates are the earliest any of the stated rules could be lifted.
There will be no regional tier systems – England will be treated as one in the easing of lockdown.
Step One: 8 March and 29 March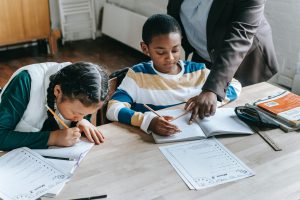 8 March
29 March
 Up to six people from different households or a larger group from two households can meet outside, including in private gardens;
Outdoor sports facilities can reopen and organised outdoor sports can take place for children and adults;
From this point, the government will drop the "Stay at Home" message and will instead encourage people to stay local wherever they can;
People will still have to work from home where possible and no overseas travel, apart from necessary work, will be allowed.
Step Two: 12 April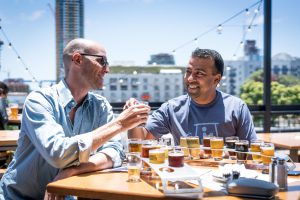 Non-essential retail, including hairdressers and beauty salons, can reopen;
Libraries, zoos, theme parks and gyms can open – but no indoor mixing of different households allowed;
Outdoor hospitality can reopen, including pubs and restaurants – with the rule of six or a larger group from two households;
Customers will not have to buy a substantial meal to have an alcoholic drink and there will be no curfew but people will have to be seated when ordering and eating or drinking;
Self-catering holidays in the UK with your own household will be allowed;
Funerals of up to 30 people. Weddings and wakes of up to 15 people.
Step Three: 17 May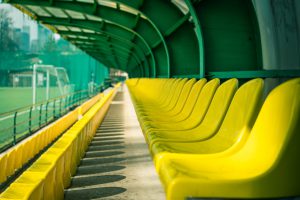 Outdoors, most social contact rules will be lifted, but gatherings of more than 30 will be illegal;
Indoors, the rule of six or a larger group of up to two households will be allowed;
Indoor hospitality – pubs, restaurants, cinemas, theatres, museums, galleries, concert halls, children play areas, hotels, B&Bs, indoor exercise classes – will be allowed;
Advice on social distancing between family and friends, including hugging, will be updated no later than 17 May;
Large indoor performances and sporting events with a capacity of 1,000 people will be allowed;
Outdoor large performances and sporting events will have a maximum capacity of 4,000 people or must only be half full, whichever is lower;
Bigger sports stadiums will be allowed 10,000 people or can only be a quarter full, whichever is lower;
Testing will be used to support these openings;
Weddings, wedding receptions, wakes, funerals and christenings will be allowed with 30 people.
Step Four: 21 June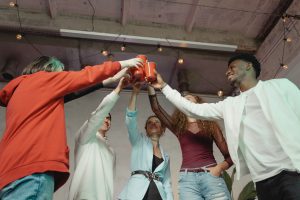 All legal limits on social contact removed
The government hopes to reopen nightclubs and lift restrictions on large events such as festivals
Testing could be used as a condition of entry
Ministers hope to remove restrictions on weddings
As a proud supporter of businesses, Cubefunder encourages everyone to support small businesses and shop local especially now.
We understand what it is like to own and run a small to medium-sized business. That is why when we reviewed the existing funding options for SME's, we felt something new was required.
All our loans come with flexible repayment terms and no late payment penalties. On top of that, if you choose to settle your loan earlier than agreed, there will be no early repayment fees.