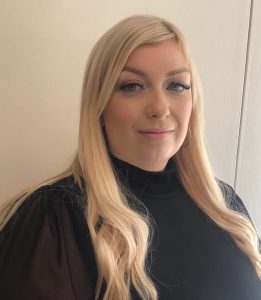 Describe your typical day?
I liaise with existing customers and personally visit new and prospective customers. At Cubefunder, we meet many of the people we lend to; it's a unique and personal thing that we do here. It forms a huge part in building a relationship with our customers. I travel all over the UK, which I enjoy, seeing a variety of customers and their businesses.
We typically lend to sectors such as construction, retail, established franchises, pubs plus many various small and medium companies that have been established for more than three months. We're a flexible, agile lender and able to make decisions not only from data but also what we see when visiting the businesses, which gives us a real advantage over the bigger more 'faceless' lenders.
What do you enjoy about working here?
I love the variety in my job and building relationships with our customers in person. Every business is interesting; I might meet two construction company owners in one day, for example, but each is a unique and individual business. I also spend a lot of time in the office, overseeing our customer service, risk and underwriting teams, providing our staff training, interviewing, working on our cases, making key decisions and working closely with Gary, our CEO.
What would you be doing if you didn't work here?
It's really hard to imagine working anywhere else. But if I really had to think of something different, I'd be running a Christian Louboutin shoe business! I love their shoes; yes, they're not made for comfort and they're the sort of thing you take off the minute you get in a taxi after a night out.
What super power would you like to have?
I'd be a mind-reader. Though I'd like to be able to switch that on and off, so I didn't get bombarded with people's thoughts as I walk down the street! Selective mind-reading would be good.